Supporting UK fashion
Client: UKFT
OVERVIEW
When it came to selecting an IT partner with the right credentials, UKFT chose Sota. A completely new IT Infrastructure was required to support the changing needs of this dynamic business. The company now has a highly performant, reliable, and secure technology platform, enabling it to provide the highest level of service to the fashion industry.
BACKGROUND
UKFT is the collective voice of UK fashion and textiles, promoting the strategic and economic value of this vibrant industry to government and policymakers. As the UK's largest provider of trade show access funding, they help companies reach new markets overseas, as well as offering unrivalled advice and support to members. The organisation is the leading authority for skills and training in the fashion sector, working with employers to define skills gaps and priorities, and developing industry-led solutions. They also passionately support, and champion, UK manufacturing, encouraging best practices and innovation, while fostering a long-term sustainable environment for companies to thrive. The key UK trade associations and organisations in fashion and textiles are Federated Association Members of UKFT. This strength and depth of contacts and experience gives them an unrivalled ability to comment on all issues relating to the world of fashion.
CHALLENGE
Serviced by another managed service provider for many years, UKFT were looking for a more flexible, and reliable, IT partner, to support their development strategy and future plans.
After conducting a detailed technical review, they successfully transitioned to the modern workplace, by engaging Sota to implement a cutting-edge, cloud-hosted desktop solution. This required a major upgrade to their hosted server operating system environment, and migration to the latest e-mail and communication platforms.
In addition, access to high quality, managed IT support, delivered by a qualified team of IT engineers, offering service desk and proactive system management, was a core requirement of the supplier review. As custodians of confidential data, ensuring compliance, and data security, was also critically important to UKFT.
UKFT needed a scalable solution that would successfully and reliably maintain connectivity between its London head office and its user base. It was important for the company to provide fast and secure Internet and wifi connectivity for both its staff, and guests, with flexible support for a wide range of  bring-your-own devices (BYOD).
SOLUTION
Following technical consultations, UKFT had complete confidence in Sota to design, implement and support their new IT platform. When the project plan was agreed, and the installation phase commenced, Sota delivered a seamless migration to a completely refreshed IT infrastructure, supported by professional managed IT services encompassing support, cloud, cyber-resilience and connectivity.  The core of the solution is the SotaCloud platform, hosted in Sota's own secure datacentres.
Sota also implemented fibre connectivity for high performance and reliable access to their cloud resources. The SotaProtect managed cyber security service, combined with a managed firewall, increased the security of UKFT platform, instilling the client with confidence in their new platform powered by SotaCloud.
SotaSupport was introduced to UKFT as an elegant solution to resolve any unscheduled IT problems and incidents, fulfilled by highly skilled engineers via the Sota service desk. This flexible, managed IT support service was applied across the entire UKFT estate of servers and desktops, as well as their network infrastructure.
RESULT
The SotaCloud platform, and SotaSupport managed IT support, has transformed UKFT.  Now it can focus 100% on running a successful business, and serving its clients, without the distraction or interruption of IT issues.
UKFT is benefiting from the success of ultra-reliable, high-speed, connectivity for all of its staff, and visiting guests, at its head office in London, and in other locations. Ana says "Moving the company's connectivity systems to fibre from Broadband with Sota has significantly increased Internet speed. It has boosted availability and productivity". The result is a transformation of communications throughout the organisation, both internally and externally, and a reliable, scalable platform to take the business into the future.
Office Manager at UKFT:
"Sota's expertise and previous experience assured us that we had selected the right technology partner. It's great that we have access to a reliable Cloud service platform everywhere we go".
Sota's strategic direction and support has resulted in an intelligent business continuity strategy, and their dedicated team always take a hands-on approach to every individual project, offering fantastic support from start to finish.
Beverage Manufacturing
During the COVID-19 lockdown, RSBC migrated to SotaCloud, and we had no issues. Sota's engineers are friendly and helpful, and this reinforces my confidence in our partnership. Congratulations to a great team.
Charity, Not for Profit
We were impressed with the fast installation of our infrastructure. The seamless changeover resulted in the most efficient IT upgrade that we have ever had.
Creative & Media
Our relationship is founded on trust, and a shared commitment to IT excellence. We have gone from a start-up business to a global entity, and as our needs have changed, Sota has adapted with us.
Financial Services
RBLI has benefitted from Sota's services, which have significantly increased speed, and improved productivity for our 260 staff users. The success of the initial connectivity project lead to the implementation of a full business continuity solution.
Charity, Not for Profit
How do you gain the edge?
How do you gain the edge?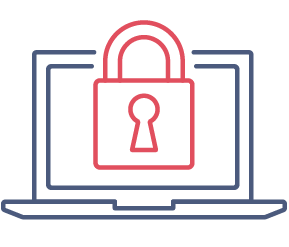 Make us your IT partner
Choose Sota for IT managed services, and dynamic, cyber-resilient, cloud solutions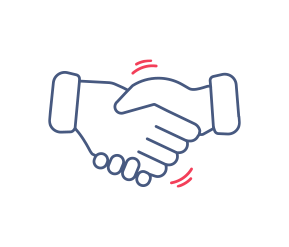 Benefit from success
Reach your goals and exceed expectations with our professional services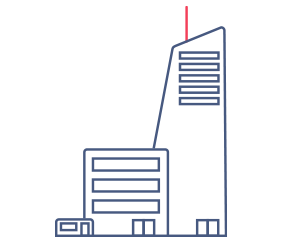 Transform your business
Transition to the modern workplace and gain the edge with digital transformation