Cloud computing helps Olympic go for gold
OVERVIEW
When the time came for Olympic Glass to choose an IT managed service provider with the right expertise, Sota won the race. Forming a natural partnership, Sota and Olympic Glass worked to achieve a cost-effective migration to a more reliable and protected IT infrastructure.
Sota ultimately implemented a combination of cloud computing, replication, back-up, disaster recovery, professional services, support and connectivity. Thanks to this gold standard service, Olympic Glass is now benefiting from an elegant and reliable IT estate, helping the company to realise its ambitions for the future.
BACKGROUND
Formed in 1992, Olympic Glass has established itself as one of the UK's leading manufacturers and processors of high quality glass products, with a particular focus on the double glazing market. Years of experience have made Olympic Glass specialists in insulated glass, innovating in the spaces of coated, toughened, laminated, fire protected and other specialist glazing.
IT is central to Olympic Glass' operations, from design to production to sales. The business prides itself on having only the most modern and reliable IT resources, enabling it to continuously provide the highest quality safety glass and sealed glazing units to customers nationwide.
CHALLENGE
Olympic Glass was looking for an IT partner that had the ability to migrate its current on-premise server environment to a resilient, high availability cloud solution. The current server environment had become cumbersome, with inefficiencies caused by outdated hardware and software.
The challenge for Sota was to facilitate this upgrade in a way that minimised disruption to Olympic Glass' operations, while also limiting future utility and upgrade costs. The solution should ultimately provide a robust, flexible, reliable and secure infrastructure that would last for many years to come.
SOLUTION
After consulting with Sota professional services, Olympic Glass was confident that it had chosen the right IT partner. In light of the business' extensive IT requirements, Olympic glass now have a dedicated virtual server estate hosted within the SotaCloud datacentres.
The SotaCloud platform is accessed via dedicated, high speed, private circuits directly connecting Olympic Glass sites to the Sota data centre facilities. These facilities are securely located within the perimeter of the Kent Science Park in Sittingbourne, less than 45 miles from the City of London, and also host Lloyd's of London's global data centre operations.
Sota now hosts the majority of Olympic Glass operating systems, applications and data on dedicated virtual clouds servers. These virtual servers are complimented with a 90 day long term data backup and replication services for disaster recovery within the SotaCloud platform.
The servers are supported by our dedicated Service Desk of experienced engineers, who take pride in providing remote, on-site and 24/7 support services with rapid response times, and a single point of contact for more complex IT issues. Sota's service for Olympic Glass includes:
● Managed back-up, replication, cyber resilience, firewall and networking – SotaProtect
● Cloud Computing with Disaster Recovery – SotaCloud
● Resilient connectivity 40 Gb/s fibre network – SotaConnect
● 24/7 service desk, technical support and maintenance – SotaSupport
● IT consultancy and projects – Professional Services
RESULT
Sota and Olympic Glass have forged a trusted business relationship based on the success of this project, and the customer has full confidence in Sota as their IT partner going into the future.
Olympic Glass now benefits from increased efficiency and productivity via our fully managed, proactive Service Desk. This 24/7 support encompasses Olympic's entire IT estate, cloud computing and other solutions, forming an important and valued part of Sota's portfolio.
Finance & Office Manager at Olympic Glass:
"Having Sota's well-qualified and experienced full time team of IT professionals has resulted in a seamless migration to SotaCloud. Our systems are now elegant and integrated, whilst being highly resilient, available, compliant and secure. This has played a critical role in ensuring we continue providing our customers with the top quality service they are used to."
RBLI has benefitted from Sota's services, which have significantly increased speed, and improved productivity for our 260 staff users. The success of the initial connectivity project lead to the implementation of a full business continuity solution.
Charity, Not for Profit
Sota's strategic direction and support has resulted in an intelligent business continuity strategy, and their dedicated team always take a hands-on approach to every individual project, offering fantastic support from start to finish.
Beverage Manufacturing
Our relationship is founded on trust, and a shared commitment to IT excellence. We have gone from a start-up business to a global entity, and as our needs have changed, Sota has adapted with us.
Financial Services
During the COVID-19 lockdown, RSBC migrated to SotaCloud, and we had no issues. Sota's engineers are friendly and helpful, and this reinforces my confidence in our partnership. Congratulations to a great team.
Charity, Not for Profit
We were impressed with the fast installation of our infrastructure. The seamless changeover resulted in the most efficient IT upgrade that we have ever had.
Creative & Media
How do you gain the edge?
How do you gain the edge?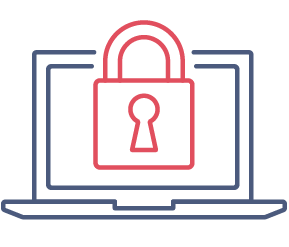 Make us your IT partner
Choose Sota for IT managed services, and dynamic, cyber-resilient, cloud solutions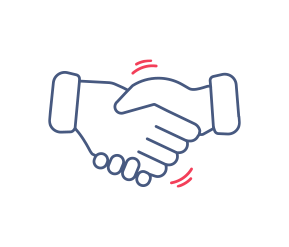 Benefit from success
Reach your goals and exceed expectations with our professional services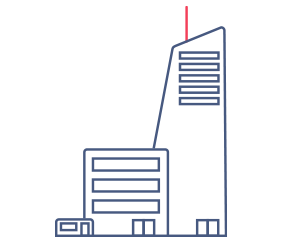 Transform your business
Transition to the modern workplace and gain the edge with digital transformation