Supporting a National Park
Client: South Downs National Park Authority
OVERVIEW
The South Downs National Park Authority (SDNPA) – the organisation which manages the South Downs National Park in England – appointed Sota as its primary IT partner in 2020, following a successful bid via competitive tender. The organisation required a UK-based cloud solution for its extensive server platform which supports over 200 users. Sota was selected by the Authority to deliver the cloud migration project, including consultancy and implementation services, as well as ongoing support.
BACKGROUND
The area of the South Downs National Park Authority, which spans the south-east from Winchester, Hampshire in the west to Eastbourne in East Sussex, was designated National Park status in 2010. The area covers a wide variety of landscapes, historic monuments, and archaeological features, as well as numerous important village and town communities. With such an important role to play within the local and national community, the organisation overseeing the National Park needs to ensure that its IT operations are efficient, agile, and secure, whilst also representing best value.
CHALLENGE
When the existing IT services agreement expired, SDNPA was required to run an open and competitive tender. Sota was chosen over twelve competing companies. The challenge was to identify the supplier that best met the brief – offering the most technically appropriate solution, the highest quality resources, and the best value for money. Overall, the successful bid submitted by Sota scored higher than any of the other participants, providing SDNPA with complete confidence in establishing a new long-term partnership.
SOLUTION
Sota's credentials to deliver professional IT managed services, and to manage complex projects, provided the SDNPA with peace of mind when embarking on the complex migration project.
The SNDPA server platform is now fully hosted in SotaCloud, located in Sota's secure data centres based in south-east England. The new platform provides stability and security, as well as a high performance experience for users throughout the organisation.  It has excelled during the challenging times of the pandemic, supporting the demands of wide scale remote working. Other IT managed services provided to the SDNPA include:
SotaConnect Internet connectivity
SotaProtect Backup
SotaSupport 24/7 IT Service Desk
RESULT
"We, like any organisation, have IT needs that continually evolve. We are working together with Sota to adapt the technologies we use to ensure our data remains secure, our systems agile enough to meet our business needs, and that the whole package continues to deliver great value to the organisation, " says IT Strategy Manager at the SDNPA.
Sota is looking forward to a long-term partnership with SDNPA, and is committed to strengthening this successful relationship over the years to come.
IT Strategy Manager at the SDNPA
"The on-boarding project team managed everything very impressively, and no major issues were experienced – the outcome was a very smooth transition indeed, and furthermore it was achieved on schedule".
RBLI has benefitted from Sota's services, which have significantly increased speed, and improved productivity for our 260 staff users. The success of the initial connectivity project lead to the implementation of a full business continuity solution.
Charity, Not for Profit
Sota's strategic direction and support has resulted in an intelligent business continuity strategy, and their dedicated team always take a hands-on approach to every individual project, offering fantastic support from start to finish.
Beverage Manufacturing
During the COVID-19 lockdown, RSBC migrated to SotaCloud, and we had no issues. Sota's engineers are friendly and helpful, and this reinforces my confidence in our partnership. Congratulations to a great team.
Charity, Not for Profit
Our relationship is founded on trust, and a shared commitment to IT excellence. We have gone from a start-up business to a global entity, and as our needs have changed, Sota has adapted with us.
Financial Services
We were impressed with the fast installation of our infrastructure. The seamless changeover resulted in the most efficient IT upgrade that we have ever had.
Creative & Media
How do you gain the edge?
How do you gain the edge?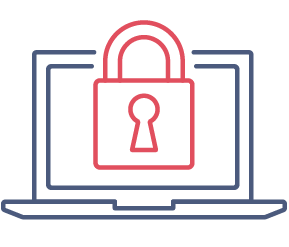 Make us your IT partner
Choose Sota for IT managed services, and dynamic, cyber-resilient, cloud solutions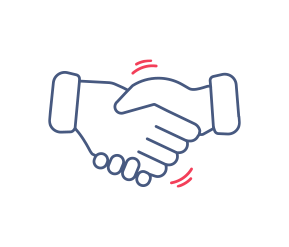 Benefit from success
Reach your goals and exceed expectations with our professional services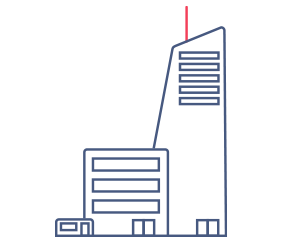 Transform your business
Transition to the modern workplace and gain the edge with digital transformation