Providing support to a compelling cause
Client: RSBC
OVERVIEW
The Royal Society for Blind Children (RSBC) – one of the best-known and most historic charities in the UK, with origins dating back to 1838 – recently engaged Sota to update and future-proof its IT systems, guaranteeing support for vision-impaired children and their families for years to come.
The charity identified that traditional servers located on-site were no longer the most effective solution, and made the decision to transition to a fully managed server platform in the Cloud. This strategy was successfully converted into reality by choosing a turnkey solution from Sota. Which duly exceeded all expectations and provided RSBC with efficiency gains and invaluable operational cost savings.
BACKGROUND
The Royal Society of Blind Children is a leading UK charity providing support to blind and partially sighted children and young people. Working with all ages from 0–25 years, RSBC provides support and assistance to equip vision impaired young people with the necessary skills to live a full, happy life.
Founded through a merger between two historic Victorian charities, RSBC has consistently evolved to provide the best support and experience for their children. Their modern approach to technology is fundamental to both the activities they offer for children and their work behind the scenes, including a range of planning, organisation and communication tools.
CHALLENGE
As RSBC's physical servers were ageing, and approaching the end of their life cycle, the charity conducted a feasibility study into their replacement, comparing like-for-like replacement, supported by the in house IT team, with a more radical outsourced solution in the Cloud. The conclusion reached by RSBC was that a more cost-effective solution could be delivered by outsourcing to an external IT provider of professional IT managed services.
SOLUTION
From the outset, RSBC was impressed with the knowledge, credentials and experience demonstrated by Sota. The Sota technical team swiftly identified technical challenges, and solutions were presented with clarity. With a precise project plan in place, RSBC was fully versed in all aspects of the Cloud migration process, and the project was implemented smoothly with minimal operational disruption.
The fully managed server platform is now hosted in SotaCloud, located in secure Sota data centres based in South East England. The migration – completed in January 2020 – is expected to provide RSBC with annual cost savings in excess of £150,000.
Sota continues to deliver a range of professional IT services solutions to RSBC, developing a technical platform which ensures the delivery of performant and reliable service throughout the organisation at all times. This includes:
As part of Sota's social responsibility towards charity customers, financial support has been provided to RSBC in the form of donated account management and engineering time. In addition, Sota contributed towards the cost of state-of-the-art interactive monitors, which provide fun interactive activities for the children.
Working with communities throughout London, the charity has several locations dispersed across the capital. Sota managed the transitional for all locations despite the challenge of the Coronavirus pandemic.
RESULT
RSBC has benefited from collaborating with Sota on many levels, gaining an IT system that is modern, up-to-date and cost-effective. The charity now has the peace of mind that this effective professional relationship will support and protect their capacity to help vison-impaired children and young people, providing an 'always on' learning and development environment free of technical disruptions.
Community Services and Partnerships Director at RSBC:
"Sota has exceeded our expectations. We feel at ease with their quick response time and great service. They have worked as an effective support mechanism through the migration project. It feels as though Sota are an extension of our own organisation, as opposed to a third party"
Our relationship is founded on trust, and a shared commitment to IT excellence. We have gone from a start-up business to a global entity, and as our needs have changed, Sota has adapted with us.
Financial Services
We were impressed with the fast installation of our infrastructure. The seamless changeover resulted in the most efficient IT upgrade that we have ever had.
Creative & Media
During the COVID-19 lockdown, RSBC migrated to SotaCloud, and we had no issues. Sota's engineers are friendly and helpful, and this reinforces my confidence in our partnership. Congratulations to a great team.
Charity, Not for Profit
RBLI has benefitted from Sota's services, which have significantly increased speed, and improved productivity for our 260 staff users. The success of the initial connectivity project lead to the implementation of a full business continuity solution.
Charity, Not for Profit
Sota's strategic direction and support has resulted in an intelligent business continuity strategy, and their dedicated team always take a hands-on approach to every individual project, offering fantastic support from start to finish.
Beverage Manufacturing
How do you gain the edge?
How do you gain the edge?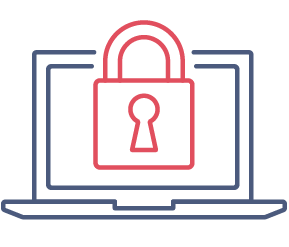 Make us your IT partner
Choose Sota for IT managed services, and dynamic, cyber-resilient, cloud solutions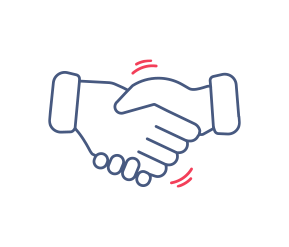 Benefit from success
Reach your goals and exceed expectations with our professional services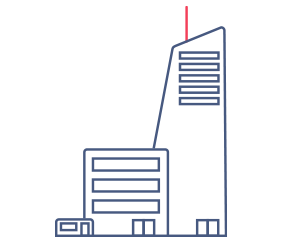 Transform your business
Transition to the modern workplace and gain the edge with digital transformation