Delivering sweet success
Client: Rhokett
OVERVIEW
Rhokett selected Sota as its IT partner to meet its evolving connectivity and technology needs. Sota implemented a solution with high-bandwidth Internet connectivity, and a fully supported, managed cloud environment. As a result, rhokett is now even more adept at indulging lovers of luxury desserts across the country.
BACKGROUND
rhokett is a premium quality, bespoke dessert manufacturer that supplies leading supermarkets, airlines and hotels. Established in 2002, with support from the late Michelin-starred celebrity chef, Gary Rhodes OBE, rhokett produces a range of cheesecakes, tarts, mousses, and many more exceptional desserts.
The company prides itself on working on a large scale, but with a small business ethos. They believe it is important to always work to achieve the same end goal – to make rhokett the best it can be.
CHALLENGE
rhokett is a rapidly growing, dynamic company. Their legacy technology systems required a complete update to meet this growth, and to enable an uplift in reliability, security and availability. The greater demands placed upon rhokett meant that the existing Internet connectivity, limited by its rural location, was under performing with speed and reliability issues which had to be addressed. rhokett needed reliable, high performance, scalable internet connectivity, to support the smooth operation of their business-critical ERP application across multiple locations. This was successfully migrated to a managed cloud environment. The company's digital platform has been transformed, and it continues to thrive, with a scalable business platform which allows them to meet, and exceed, the exacting expectations of their customers.
SOLUTION
After consulting with Sota professional services, rhokett was confident that it had chosen the right IT partner. Sota proposed a cloud-based server platform to support both the existing applications and new ERP software. This was supported by a dedicated, high-bandwidth, fibre Internet connectivity solution. After analysing the needs of the business, Sota's consultants proposed a highly resilient, scalable and secure managed solution for rhokett.
"The solution was a hosted desktop environment with multiple layers of security. It's an easy to use, familiar desktop experience, based in a privately hosted cloud. The users benefit from the added flexibility of being able to use this environment on any device, anywhere in the world" says Sota's Project Manager, Matt Howland.
When the project plan was agreed, Sota built a virtual environment to the agreed specification, ready for deployment, then pre-migrated the applications and data, and liaised with third party software vendors, before thoroughly testing, and finally handing over to the new environment. In the final stages of the project, an engineer was on site to ensure the smoothest possible transition. Since then Sota has supplied additional IT managed services, associated equipment and support.
RESULT
Sota and rhokett have created a trusted business relationship based on the success of complex projects, and the customer has full confidence in Sota as their IT partner going forward into the future.
The current configuration has a high availability design which increases reliability and availability of it's systems. Users experience consistent high performance of the managed Internet service, and they can continue to drive success in their business, as a direct result of the digital transformation which has occurred. Darren added "Since the start of our partnership with Sota, our current setup is reliable, secure and always available on-demand. The team at Sota are always keen to help, and any queries are dealt with in a timely manner. We are pleased we took the step to move into the cloud".
IT Manager at Rhokett:
 "Having the knowledge that there is a support department available in case it is needed gave us peace of mind. Security is important to any business and ours is no different; one of the reasons we moved our infrastructure from on-site to off-site was security – Sota's data centres give us that".
Sota's strategic direction and support has resulted in an intelligent business continuity strategy, and their dedicated team always take a hands-on approach to every individual project, offering fantastic support from start to finish.
Beverage Manufacturing
Our relationship is founded on trust, and a shared commitment to IT excellence. We have gone from a start-up business to a global entity, and as our needs have changed, Sota has adapted with us.
Financial Services
During the COVID-19 lockdown, RSBC migrated to SotaCloud, and we had no issues. Sota's engineers are friendly and helpful, and this reinforces my confidence in our partnership. Congratulations to a great team.
Charity, Not for Profit
We were impressed with the fast installation of our infrastructure. The seamless changeover resulted in the most efficient IT upgrade that we have ever had.
Creative & Media
RBLI has benefitted from Sota's services, which have significantly increased speed, and improved productivity for our 260 staff users. The success of the initial connectivity project lead to the implementation of a full business continuity solution.
Charity, Not for Profit
How do you gain the edge?
How do you gain the edge?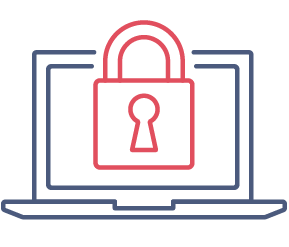 Make us your IT partner
Choose Sota for IT managed services, and dynamic, cyber-resilient, cloud solutions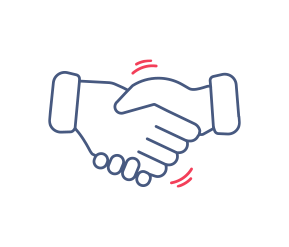 Benefit from success
Reach your goals and exceed expectations with our professional services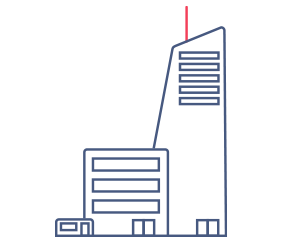 Transform your business
Transition to the modern workplace and gain the edge with digital transformation