A Solid Gold Cloud Solution
OVERVIEW
Baird & Co identified the need for an IT partner to manage the migration of its legacy on-premise physical server estate to a resilient, high availability cloud environment, with the objective of future-proofing its technical platforms within a framework of controlled, yet flexible, operational costs. Sota was selected as the preferred managed services provider, with SotaCloud at the core of a new robust, flexible, reliable, and secure server infrastructure. The entire migration project, from platform design to user acceptance testing, was delivered as an end-to-end turnkey solution by the Sota technical and professional services team, and subsequently onboarded for 24/7 support, remote maintenance and monitoring.
BACKGROUND
Founded in 1967, Baird & Co is the largest gold refining business in the UK, and the country's only full-service bullion merchant. The independent, family owned business has a large existing client base, with enduring relationships which can be traced back through multiple generations. Clients entrust Baird & Co with their most important transactions, and the business has a legacy of outstanding support and discretion. As such, it is paramount that the company's IT technology and data is both highly available and secure, mirroring the strength of the bond with its valued customers.
CHALLENGE
Existing legacy server hardware was dated and no longer capable of providing acceptable performance to Baird & Co users. The physical server platform was insufficient to support a growing number of server roles, the increasing demands of a power-hungry user base, and the demanding requirements of fast-evolving database and line-of-business applications.
The server operating system environment had also been installed for more than a decade, and, critically, this was imminently due to exceed Microsoft's extended support period. Continued growth at Baird & Co also meant that data storage requirements had increased significantly, as had the number of devices on the network, increasing the potential for cybersecurity issues.
The business needed a reliable IT partner to manage the transition from the aging and inflexible legacy systems to a new-generation, scalable, future-proof platform, without delay, and with minimal disruption to daily operations.
SOLUTION
Following preliminary scoping meetings, the Baird & Co management team was highly satisfied with the proposal, knowledge, expertise, and overall approach, demonstrated by Sota. At the core of the proposal was a powerful virtual server platform, hosted on SotaCloud, located within Sota's own secure UK datacentres and accessed via high-speed fibre Internet connectivity. The latest operating systems and applications, and all of Baird & Co's data, is now hosted on dedicated Hyper-V virtual servers, within a managed Windows Server Active Directory environment, securely hosted in the Cloud. The immediate impact to end users was a significant increase in performance and higher overall system availability. As well as simplifying and centralising the management of the platform, the new SotaCloud platform it is also more flexible due to scalability on demand, inherently more secure, easier and quicker to recover in a disaster recovery scenario, and more cost-effective by minimising the requirement for costly on-site resources.
Sota was also engaged by Baird & Co to deliver supplementary and supporting IT services including:
SotaProtect Backup – backups previously performed on a daily basis utilising on-premise NAS are now continuously backed up off-site, allowing data to be quickly recovered from multiple points in time;
Microsoft Licensing – accredited within the Microsoft Cloud Solution Provider programme, Sota now manages all licensing on behalf of Baird & Co including 365, SQL and RDS;
SotaSupport – working closely with the team at Baird & Co, to provide proactive monitoring, technical support and maintenance, minimising downtime and quickly resolving technical issues;
SotaConnect – provision of highly availability fibre Internet connectivity;
SotaManaged – managed firewall appliances to secure the perimeter of the Baird & Co private network across all locations and within the Cloud.
RESULT
Baird & Co's engagement with Sota has resulted in an enhanced overall customer service experience for IT service delivery with improved IT system performance and availability for all users. They now have fast and efficient problem resolution 24/7 with a single point of contact for complex IT issues. With centralised and simplified IT systems and enhanced data security, data recovery and cyber resilience Baird & Co have also had costs reduction through technical efficiencies.
Executive Assistant at Baird & Co:
"Sota has exceeded our expectations". "The team at Sota has proved to be a great partner for our business, and we particularly appreciate the quick response times and fantastic service. We have genuine 'peace of mind', since migrating to SotaCloud, that all of our data is safe and secure, and we are looking forward to the future in partnership with Sota."
During the COVID-19 lockdown, RSBC migrated to SotaCloud, and we had no issues. Sota's engineers are friendly and helpful, and this reinforces my confidence in our partnership. Congratulations to a great team.
Charity, Not for Profit
We were impressed with the fast installation of our infrastructure. The seamless changeover resulted in the most efficient IT upgrade that we have ever had.
Creative & Media
Sota's strategic direction and support has resulted in an intelligent business continuity strategy, and their dedicated team always take a hands-on approach to every individual project, offering fantastic support from start to finish.
Beverage Manufacturing
RBLI has benefitted from Sota's services, which have significantly increased speed, and improved productivity for our 260 staff users. The success of the initial connectivity project lead to the implementation of a full business continuity solution.
Charity, Not for Profit
Our relationship is founded on trust, and a shared commitment to IT excellence. We have gone from a start-up business to a global entity, and as our needs have changed, Sota has adapted with us.
Financial Services
How do you gain the edge?
How do you gain the edge?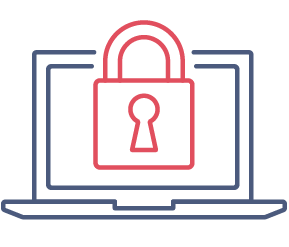 Make us your IT partner
Choose Sota for IT managed services, and dynamic, cyber-resilient, cloud solutions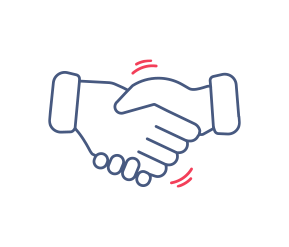 Benefit from success
Reach your goals and exceed expectations with our professional services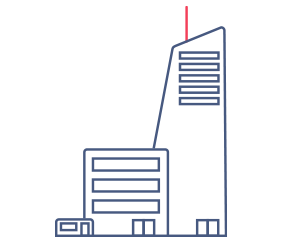 Transform your business
Transition to the modern workplace and gain the edge with digital transformation