Delivering a Digital Environment
Client: PFU
OVERVIEW
PFU (EMEA) chose Sota as their IT partner following an extensive review of their production IT environment. The company established that outsourcing to a quality provider of IT managed services would provide the peace of mind required to deliver business-critical projects, including migration to a new cloud platform. As a result of the review, PFU (EMEA) decided to migrate to SotaCloud with the objective of achieving enhanced performance, reliability and security.
BACKGROUND
PFU is a specialist company that's dedicated to information management solutions. Offering advanced technology, intelligent software and consultancy services; that has made PFU the partner of choice for the world's most ambitious organisations. So, whether it's document management solutions, bringing galleries online, or small format keyboards for coders, we are committed to enabling the world's flow of knowledge.
Placing significant importance on advanced, modern technology, PFU (EMEA) upheld the same values and standards when selecting an information technology business to partner with. Establishing a strong business relationship with Sota was a natural result of this philosophy.
CHALLENGE
PFU (EMEA) were looking to improve their back-end infrastructure by implementing a VMware-based private cloud environment. It was decided that an externally sourced professional consultancy service was the best approach to identifying and resolving the issues with the VMware build. Sota Infrastructure Consultants were deployed to carry out this task, and successfully rose to the challenge, resulting in the desired outcome on time and within budget.
A review of the PFU (EMEA) production IT environment, linked to a wider office relocation project, was also required, and Sota was also appointed to this task. This was embraced as a due diligence professional services project associated with the transition of on premise infrastructure to a new hosted environment.
SOLUTION
After the initial problem-solving consultancy engagement, PFU (EMEA) appointed Sota to deliver this complex migration project. Delivery of this project, and subsequent projects, required close collaboration between PFU (EMEA), Sota and numerous third parties to ensure a successful outcome.
A fast, dedicated, Ethernet service was implemented between the PFU (EMEA) network and the Sota 810 datacentre, and a planned, and carefully orchestrated, migration to SotaCloud was executed ahead of schedule, overcoming the challenges of the Covid-19 lockdown.
PFU (EMEA) hardware was subsequently relocated to the datacentre, and the infrastructure transitioned from loan equipment provided by Sota. During this transition, PFU (EMEA) identified quantifiable improvements in system performance and stability, leading to an acceleration in plans to migrate more PFU (EMEA) infrastructure to the SotaCloud platform.
Sota was appointed to provide 24/7 technical support of the PFU (EMEA) local area network infrastructure, and as long-standing issues were resolved by the Sota technical team, the footprint of the SotaSupport managed service was soon extended to include the EMEA WAN.
The methodology deployed meant that PFU (EMEA) and Sota always defined and agreed the key objectives and success criteria required before progressing to each stage of a project. For each stage of engagement a formal project process was employed, including:
Project initiation documentation
Risk assessment and management
Professional project management and resource planning
Information security framework with full ISO-27001 compliance
RESULT
A productive and professional working partnership between PFU (EMEA) and Sota led to a challenging VMware platform becoming more stable and performant, with a subsequent successful migration to SotaCloud. Legacy hardware was also decommissioned in compliance with ISO-27001 equipment disposal procedures, ISO-14001 environmental processes, and WEEE recycling requirements.
PFU (EMEA) Network Team:
"The Uxbridge office is now fully operational ahead of the move in date, which is quite frankly an amazing result. Sota has done an outstanding job, as we know the project is extremely complex, and everyone remained calm, even when being bombarded with a continuous string of emails, telephone calls, and requests for information. Sota guided us every step of the way, helping to mitigate risk and minimise downtime."
RBLI has benefitted from Sota's services, which have significantly increased speed, and improved productivity for our 260 staff users. The success of the initial connectivity project lead to the implementation of a full business continuity solution.
Charity, Not for Profit
During the COVID-19 lockdown, RSBC migrated to SotaCloud, and we had no issues. Sota's engineers are friendly and helpful, and this reinforces my confidence in our partnership. Congratulations to a great team.
Charity, Not for Profit
Our relationship is founded on trust, and a shared commitment to IT excellence. We have gone from a start-up business to a global entity, and as our needs have changed, Sota has adapted with us.
Financial Services
Sota's strategic direction and support has resulted in an intelligent business continuity strategy, and their dedicated team always take a hands-on approach to every individual project, offering fantastic support from start to finish.
Beverage Manufacturing
We were impressed with the fast installation of our infrastructure. The seamless changeover resulted in the most efficient IT upgrade that we have ever had.
Creative & Media
How do you gain the edge?
How do you gain the edge?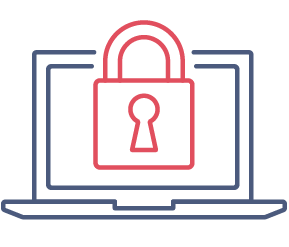 Make us your IT partner
Choose Sota for IT managed services, and dynamic, cyber-resilient, cloud solutions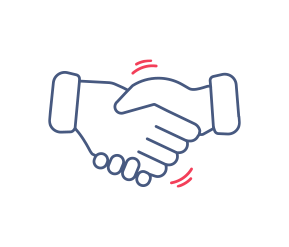 Benefit from success
Reach your goals and exceed expectations with our professional services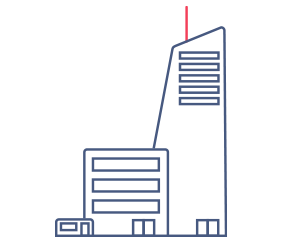 Transform your business
Transition to the modern workplace and gain the edge with digital transformation