Transported to the 21st Century
OVERVIEW
Kent and East Sussex Railway (K&ESR) chose to partner with Sota after identifying the need to modernise and refresh its existing telephony and communications. Sota successfully introduced a cloud-hosted telephone system across the organisation. The charity now benefits from a, reliable and secure technology voice communications platform, which means that it can provide the highest level of service to its customers.
BACKGROUND
K&ESR is a historical railway spanning the counties of Kent and East Sussex in southeast England. K&ESR was the very first 'light railway' to be constructed, with the goal of serving small towns and villages with full-sized locomotives. The current service runs on part of this historical route, serving more than 90,000 visitors annually.
The registered charity that now owns and operates the line was able to restore services to Bodiam in time for the line's centenary in 2000. With the saying "heritage on the outside and 21st century on the inside", the charity is keen to ensure its IT operations are up-to-date, agile and secure, even as its steam engines conjure images of the past.
CHALLENGE
When the team at K&ESR established that the telephone system was outdated and unreliable, it committed to bring in IT expertise to ensure a solution for the future.
K&ESR accepted the need to replace its telephone system, but, as with many charities, it was required to meet a stringent budget. However, it was recognised that the appointment of a professional IT managed service provider would make it possible to upgrade and improve the infrastructure, whilst remaining completely focused on charity operations.
SOLUTION
After completing the discovery process with a Sota voice communications expert,
K&ESR's aging telephone system was inflexible and unreliable, but with a SotaVoice managed service deployed, call quality was greatly improved, with the VoIP technology enabling calls to be managed seamlessly from any location.
The SotaVoice hosted VoIP solution, combined with  feature-rich SIP handsets and soft phones, proved to be more cost effective than other systems, and provided seamless 'work from anywhere' functionality from day one.
RESULT
The modern cloud-based technology of the SotaVoice platform enabled the charity to benefit from a customised voice platform operating effortlessly across multiple locations and devices.
Director, Volunteering and Projects of K&ESR:
"The new first-class SotaVoice hardware with user support – has transformed K&ESR. The charity has experienced improved call quality, greater working flexibility, and a reduced risk of server failure since partnering with Sota. We have been impressed with the professional and reliable service that Sota provide. The team fully understood our aim to modernise our IT infrastructure whilst keeping it secure. The charity plans to continue the journey towards transforming our systems, looking into services such as connectivity, upgrading wireless and networking at the stations."
During the COVID-19 lockdown, RSBC migrated to SotaCloud, and we had no issues. Sota's engineers are friendly and helpful, and this reinforces my confidence in our partnership. Congratulations to a great team.
Charity, Not for Profit
Our relationship is founded on trust, and a shared commitment to IT excellence. We have gone from a start-up business to a global entity, and as our needs have changed, Sota has adapted with us.
Financial Services
RBLI has benefitted from Sota's services, which have significantly increased speed, and improved productivity for our 260 staff users. The success of the initial connectivity project lead to the implementation of a full business continuity solution.
Charity, Not for Profit
Sota's strategic direction and support has resulted in an intelligent business continuity strategy, and their dedicated team always take a hands-on approach to every individual project, offering fantastic support from start to finish.
Beverage Manufacturing
We were impressed with the fast installation of our infrastructure. The seamless changeover resulted in the most efficient IT upgrade that we have ever had.
Creative & Media
How do you gain the edge?
How do you gain the edge?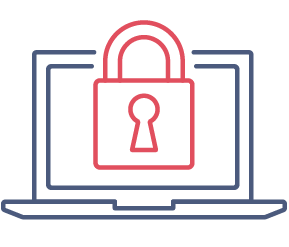 Make us your IT partner
Choose Sota for IT managed services, and dynamic, cyber-resilient, cloud solutions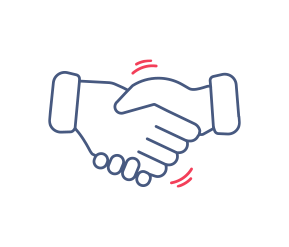 Benefit from success
Reach your goals and exceed expectations with our professional services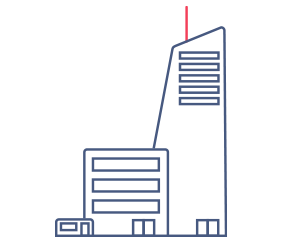 Transform your business
Transition to the modern workplace and gain the edge with digital transformation