Insuring a secure environment
Client: Avid Insurance
OVERVIEW
Avid Insurance selected Sota as their IT partner of choice after completing an in-depth supplier review. They recognised that an established provider of IT managed services, with specific experience of the insurance market, would provide the peace of mind required to successfully migrate their systems to a completely new cloud platform.  Avid identified SotaCloud as the perfect solution, with the required levels of security, reliability, flexibility and scalability to support the business as it continues to expand. Sota's managed IT support service and 24/7 global service desk was central to Avid's decision to partner with Sota.
BACKGROUND
Formed in 2006, Avid Insurance is a managing general agent specialising in social housing, leasehold buildings, travel, and student insurances. They work closely with their clients to design and build bespoke insurance schemes, providing unique insurance solutions with ongoing management and support. Avid is a member of the Managing General Agents' Association, and an approved Lloyd's coverholder and broker.
CHALLENGE
Avid had been with the same managed service provider for many years, but after the provider was subject to acquisition, the quality, and consistency, of IT support failed to meet the expected standard. Avid made the decision to search the market for a new IT partner. With the security of data being a key priority, they needed a robust, secure solution, delivering all of the benefits of the modern workplace. They identified that a managed cloud service, powered by SotaCloud, would provide the compute, storage, back-up and security that would be fundamental to Avid's continued growth and success. They also recognised the value of high quality IT support provided by Sota's 24/7 global service desk.
SOLUTION
In a regulated industry, such as insurance, governance and security are priorities. Avid were assured by Sota's technical expertise, experience in the insurance sector, and information security credentials, including ISO-27001 accreditation. The decision to choose Sota as it's preferred IT partner was one determined by the importance of data safeguarding. Dan Baldwin, Underwriting Analysis Manager at Avid Insurance says, "Sota took the time to understand our business needs, and proposed a bespoke set of services and a roadmap to ensure everything is suitable, reliable and secure." When it came to migrating from Avid's incumbent supplier, Sota ensured that there was as little disruption as possible to the Avid end-user community throughout the process. Sota infrastructure engineers provided a seamless migration of Avid's applications and data to the new SotaCloud environment.
The solution included SotaCloud scalable compute and high speed storage, SotaProtect data back-up, SotaManaged secure firewalls, and SotaSupport 24/7 managed IT support. Sota worked closely and successfully with the Avid team, resulting in a smooth migration with virtually no downtime.
Underwriting Analysis Manager at Avid:
"We are confident from the successful migration that Sota have the proven ability to scale up with us. As a result, we are looking to partner with them for the long term; due to a recent major investment, we will need more IT capacity and ancillary services. With Sota's help, we feel assured that the security of all our data is safe, so we can focus on delivering to our clients instead".
Our relationship is founded on trust, and a shared commitment to IT excellence. We have gone from a start-up business to a global entity, and as our needs have changed, Sota has adapted with us.
Financial Services
During the COVID-19 lockdown, RSBC migrated to SotaCloud, and we had no issues. Sota's engineers are friendly and helpful, and this reinforces my confidence in our partnership. Congratulations to a great team.
Charity, Not for Profit
We were impressed with the fast installation of our infrastructure. The seamless changeover resulted in the most efficient IT upgrade that we have ever had.
Creative & Media
RBLI has benefitted from Sota's services, which have significantly increased speed, and improved productivity for our 260 staff users. The success of the initial connectivity project lead to the implementation of a full business continuity solution.
Charity, Not for Profit
Sota's strategic direction and support has resulted in an intelligent business continuity strategy, and their dedicated team always take a hands-on approach to every individual project, offering fantastic support from start to finish.
Beverage Manufacturing
How do you gain the edge?
How do you gain the edge?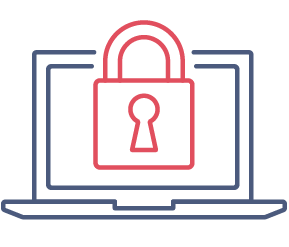 Make us your IT partner
Choose Sota for IT managed services, and dynamic, cyber-resilient, cloud solutions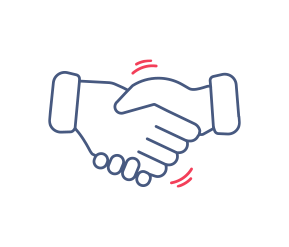 Benefit from success
Reach your goals and exceed expectations with our professional services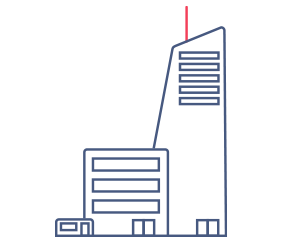 Transform your business
Transition to the modern workplace and gain the edge with digital transformation