Supporting the next generation
Client: Hartsdown Academy
OVERVIEW
Hartsdown Academy approached Sota after the leadership team established that the school's investment in IT was falling short of expectations and needed future-proofing. The school was looking to implement support services and new technologies, and was seeking a fully managed service to ensure that the required educational IT environment was kept up-to-date, reliable, agile and efficient. Since partnering with Sota, Hartsdown's IT systems have been running smoothly, and the school is better equipped to support future learning.
BACKGROUND
Located in South East England, Hartsdown Academy is a secondary school with academy status, with more than 1,000 students and 150 staff. With the role of IT in modern education increasing, having the right IT support and technologies in place is a key priority for the school, and crucial to support students in their studies.
CHALLENGE
Hartsdown had been operating with internal IT resources for a number of years, and the standard of technology and support was failing to meet both the current and future needs of staff and students. Following a change of governance, Hartsdown identified that superior IT management and support could be delivered by outsourcing to educational IT professionals, leaving the school to focus on its core academic activities.
Hartsdown acknowledged the need for a modern refresh of the entire IT estate, but this had to be achieved within a stringent budget. The leadership team identified that with the right outsourced managed service provider, they would be able to improve the experience, technology and safeguarding of students – ensuring that their learning experience was enhanced by IT, rather than limited by it.
SOLUTION
After the initial meeting with Sota, Hartsdown was confident that it had found the right IT partner. Sota proposed an entire modern IT overhaul in alignment with the school's vision, including the implementation of technologies such as the latest laptops, PC's and ChromeBooks, as well as a fully managed service including:
Full access to the Sota educational service desk (SotaSupport)
Connectivity (SotaConnect)
Safeguarding and security (SotaProtect)
Remote management and monitoring
Dedicated Sota engineers and infrastructure consultants have become integrated with the fabric of Hartsdown Academy. Having taken full responsibility for the delivery of IT functionality within the school, Hartsdown now benefits from Sota's on-site technicians, providing constant in-hours support. Thanks to the on-site presence of the Sota technicians, issues in the classroom can now be resolved without delay, avoiding disruption to the delivery of lessons and improving the classroom experience for all students.
RESULT
Partnering with Sota has resulted in the ICT operations at Hartsdown Academy being the smoothest they have been in years, with outstanding IT support satisfaction scores being achieved across all departments.
Business Manager at Hartsdown:
"The school's IT function is now fully up to date, efficient and reliable with Sota. "Most recently, as a result of having ChromeBooks, we were already set up for working remotely way ahead of coronavirus. It's great that Sota is always thinking of the future".
Our relationship is founded on trust, and a shared commitment to IT excellence. We have gone from a start-up business to a global entity, and as our needs have changed, Sota has adapted with us.
Financial Services
RBLI has benefitted from Sota's services, which have significantly increased speed, and improved productivity for our 260 staff users. The success of the initial connectivity project lead to the implementation of a full business continuity solution.
Charity, Not for Profit
We were impressed with the fast installation of our infrastructure. The seamless changeover resulted in the most efficient IT upgrade that we have ever had.
Creative & Media
Sota's strategic direction and support has resulted in an intelligent business continuity strategy, and their dedicated team always take a hands-on approach to every individual project, offering fantastic support from start to finish.
Beverage Manufacturing
During the COVID-19 lockdown, RSBC migrated to SotaCloud, and we had no issues. Sota's engineers are friendly and helpful, and this reinforces my confidence in our partnership. Congratulations to a great team.
Charity, Not for Profit
How do you gain the edge?
How do you gain the edge?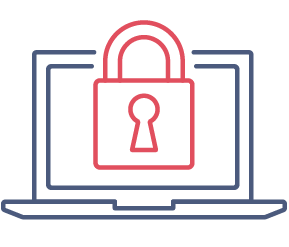 Make us your IT partner
Choose Sota for IT managed services, and dynamic, cyber-resilient, cloud solutions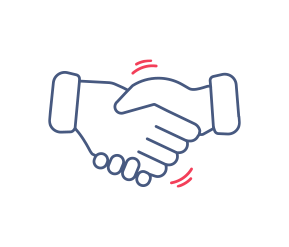 Benefit from success
Reach your goals and exceed expectations with our professional services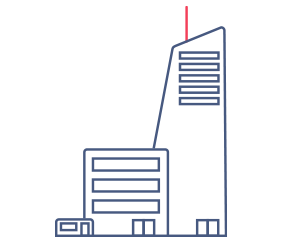 Transform your business
Transition to the modern workplace and gain the edge with digital transformation